With more than 20 years in the business under his belt, Shia LaBeouf has crafted for himself one hell of a resumé. At 34, LaBeouf's varied career has already gone through three major chapters — the Disneyfied tween star, the big studio hotshot, and the actor conducting a careful search for authenticity — and it's possible he's headed into another soon. Every chapter has molded LaBeouf, made him the dedicated, near-Method actor we see today in movies like Honey Boy and The Tax Collector, the latter of which was recently released.
As such, there is no actor currently working today who could reasonably be compared to LaBeouf; his talent and skill are unlike any of his peers. He is an actor who lives onscreen with his whole heart exposed, giving himself over to his roles so completely that he risks disappearing inside them for good. Of course, he never truly disappears because, at the end of the day, this is LaBeouf we're talking about. His public persona is just as present in every role as the fictional persona he takes on.
In honor of The Tax Collector's release, I'm taking a look at 22 of LaBeouf's biggest roles to date and re-assessing them, ranking them from worst to best. "But Allie," you're shouting as you read this, "we all know Shia LaBeouf has 60 acting credits to date per IMDb, a site I unequivocally trust." Well, that's true, friend-o, but when you remove all of the shorts LaBeouf's appeared in, his earlier roles where he's appearing in small TV movie roles, anything pre-his breakout role in Holes, any roles where he appears in a few scenes and/or barely impacts the plot of the movie he's in (see: Charlie's Angels: Full Throttle, I, Robot, Constantine, and Dumb and Dumberer: When Harry Met Lloyd), and his voice role in Surf's Up because seriously who cares, then we hit the magic number of 22.
Now, to be clear, I am an avowed LaBeouf fan. In my opinion, there are technically no performances that are "the worst." But we're ranking here so, something's gotta give. And so, on that note, let's take a look at LaBeouf's performances and see how they measure up.
22. BOBBY
Bobby is extremely average and LaBeouf is absolutely fine in it. Directed by Emilio Estevez and featuring a starry cast which includes Sharon Stone, Demi Moore, Christian Slater, Elijah Wood, Lindsay Lohan, Ashton Kutcher, Laurence Fishburne, and LaBeouf, Bobby follows multiple characters who pass through the Ambassador Hotel in Los Angeles on the day of Robert F. Kennedy's assassination. LaBeouf is not even the most memorable part of the cast. Additionally, he does very standard, good acting. His arc sees he and Brian Geraghty as two campaign volunteers for Kennedy who spend less time campaigning and more time going on an acid trip.
Bobby comes at a turning point in LaBeouf's career. 2006 marks a more concerted effort from LaBeouf to transition out of independent movies or Disney-backed projects. He'd already cut his teeth with similarly bit parts in I, Robot, Constantine, and Charlie's Angels: Full Throttle, but Bobby is interesting in that he's playing more of an adult role rather than some wide-eyed, lovable kid popping in for a few scenes. Bobby teases LaBeouf's abilities to make some interesting choices as an actor and hold his own in a cast with veteran stars even when he's a day player. However, this is hardly the first (or favorite) LaBeouf role anyone will cite when asked.
21. THE BATTLE OF SHAKER HEIGHTS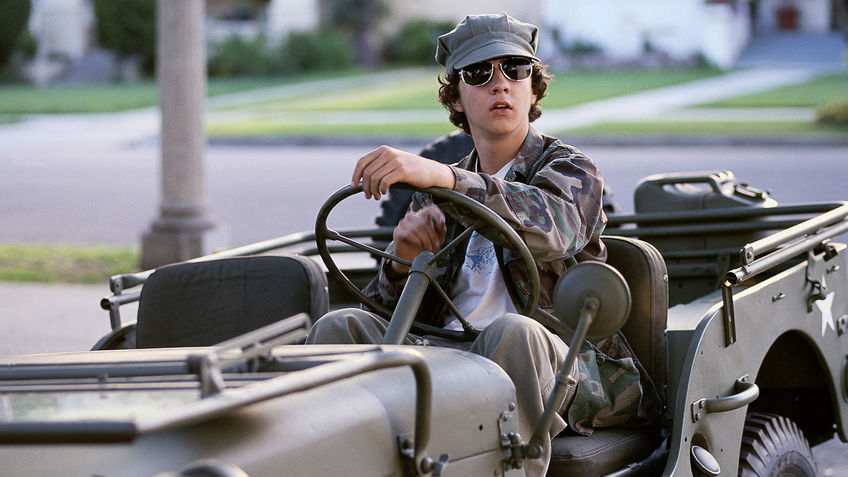 2003's The Battle of Shaker Heights is the first of two post-Disney Channel indies which sees LaBeouf securing top billing in what is his first lead role the same year as Charlie's Angels: Full Throttle, Dumb and Dumberer: When Harry Met Lloyd, and the end of Even Stevens three-year TV run. This is a big year for LaBeouf and his headlining of The Battle of Shaker Heights is attention-grabbing, to be sure. Here's the thing: It's very clear LaBeouf is in a transition period.
In Shaker Heights, he plays Kelly Ernswiler, a know-it-all teenager who believes he's gained important life experience because he is a battle re-enactor on the weekends. But, as with all indie coming-of-age pics, Kelly's whole jaded/precocious schtick fails him as he tries to weather the rollercoaster that is high school. LaBeouf once again turns in a very decent, watchable performance here. The performance is nothing to write home about, truth be told. Is LaBeouf playing a slightly jaded, slightly precocious, observant-in-all-the-wrong-ways teenager believably? Sure! He was 17 at the time he made the movie, so of course it all scans.
While The Battle of Shaker Heights is a generally unremarkable movie and does nothing in the way of allowing LaBeouf to put any of his acting talents to good use, the movie does allow us the chance to consider this child star actually transitioning into lead actor material further down the line. In this sense, LaBeouf absolutely succeeds.
20. A GUIDE TO RECOGNIZING YOUR SAINTS
The last out-and-out indie LaBeouf stars in is Dito Montiel's 2006 directorial debut, A Guide to Recognizing Your Saints. Based on Montiel's memoir of the same name, LaBeouf plays a fictionalized version of the director in what will be the first of two films the pair collaborate on. (He'll star in the Montiel-directed 2015 war drama Man Down, too.)
By this point in LaBeouf's career, his performance as Young Dito (Robert Downey Jr. plays Older Dito!) is his most adult to date. A Guide to Recognizing Your Saints reflects on Young Dito's teen years growing up in Astoria, Queens in the '80s. The film takes an impressionistic approach to examining a specific and formative period of time in Dito's life, with the teenager coming-of-age as he dreams of a life bigger than the confines of Astoria. As Dito tries to carve a path out of the violence which engulfs his neighborhood, he watches as childhood friends meet far more grim and lonely fates.
If we were talking about any other actor in A Guide to Recognizing Your Saints, this movie might rank higher. But we're talking about LaBeouf, whose ultimate function in this movie is to be a kind of quiet anchor is what is otherwise a storm of action raging around him. LaBeouf is given a lot to chew on here as his character deals with sexual situations, violence, and other demanding material. While there are no real star-making moments for LaBeouf (that honor goes to his co-star, Channing Tatum), LaBeouf rises to the occasion and holding his own in an assured, confident manner which, at this stage of his career, continues to cement the feeling he could actually break out in a big way.
19. TRANSFORMERS: DARK OF THE MOON
Woof. The Transformers franchise was already fading fast by the time LaBeouf's final outing as Sam Witwicky in Transformers: Dark of the Moon rolled around in 2011. Dark of the Moon juggles a couple of arcs centered, once again, around the Autobots vs. the Decepticons conflict when the Autobots and their U.S. allies learn of secret Cybertron technology hidden on — you guessed it — the dark side of the moon and must beat the Decepticons to securing and activating it.
Here, LaBeouf makes his once-fresh, fun Witwicky performance feel very perfunctory. To the average viewer, seeing LaBeouf getting a little more latitude to dial the performance up as navigates an otherwise boring arc (compared to previous Transformers storylines) might seem fun. But even with the actor actively searching to find ways to freshen up a plotline which has him teaming with John Turturro's Seymour Simmons, Dark of the Moon reads very much as an "I'm contractually obligated to be here" kind of performance, and that really takes all the enjoyment out of watching it play out on screen.
18. DISTURBIA
In 2007, Paramount Pictures asked, "What if we remade Rear Window, but we put up-and-comer Sarah Roemer opposite Shia LaBeouf and called it — wait for it — Disturbia?"
Disturbia sees LaBeouf testing out new genre territory playing Kale Brecht (really, Disturbia?), a teen grieving the death of his father and put on three months house arrest for assaulting a teacher shortly thereafter. Kale initially thrives under his new normal, spending the days lounging around and doing whatever he wants. As the doldrums of easy living under house arrest begin to set in, Kale takes an interest in his possibly shady, maybe a murderer neighbor, Robert (David Morse). Kale and the new girl in town, Ashley (Roemer), set up shop in David's room, staking out Robert's place to figure out if he's been up to no good.
Is Disturbia asking LaBeouf to deliver anything new? No. This is very much an easy paycheck kind of exercise that happily catered to teens heading to the movie theaters and looking for a Friday night thrill back in the twilight years of the '00s. It was fun to see LaBeouf test out some new genre territory with this thriller, but maybe just watch Rear Window instead.
17. THE GREATEST GAME EVER PLAYED
2005 marks the last gasp of LaBeouf's connection to the Disney machine with The Greatest Game Ever Played. Directed by Bill Paxton (his second and final time in the director's chair), The Greatest Game Ever Played sees LaBeouf take on the role of Francis Ouimet, a real-life amateur golfer who won the 1913 U.S. Open. LaBeouf goes toe-to-toe with Stephen Dillane as British pro golfer Harry Vardon, with Elias Koteas, Peter Firth, and Peyton List in supporting roles.
LaBeouf's turn as Ouimet sees him turning in solid work for a more adult Disney prestige picture. While the movie might lean more toward tracking Ouimet's journey to golf gold, this is a movie equally concerned with following Vardon's 1913 U.S. Open journey and breaking into the fuddy-duddy social politics surrounding the noble sport. As such, LaBeouf is left to put as much zeal as possible into a co-lead role which frequently risks him just turning in a one-note performance. What makes LaBeouf's performance interesting here is this, in addition to Bobby which arrives one year later, has him handling meatier roles (compared to the bit-part fare in big studio features or leads in overlooked indies) opposite road-tested actors. In this area, LaBeouf succeeds and manages to make Ouimet's fictional arc in The Greatest Game Ever Played a touching, charming affair.
16. WALL STREET: MONEY NEVER SLEEPS
LaBeouf succeeds in the otherwise very clunky Wall Street: Money Never Sleeps, the sequel to 1987's Wall Street. Money Never Sleeps arrives toward the end of LaBeouf's run of studio efforts, which runs from Bobby through to the end of the glut of Transformers movies clogging up the (currently) middle portion of his resumé. At the end of this studio run, which saw LaBeouf tackling populist fare and trying out the role of a leading man, Money Never Sleeps puts the actor to the test as he goes toe-to-toe with returning Wall Street alum Michael Douglas.
Given the pedigree of Money Never Sleeps, you can see why any actor would want to get in on this. Director Oliver Stone returned to helm the 2010 sequel, with Douglas and LaBeouf leading a cast which included Carey Mulligan (then also in the midst of a fruitful career upswing), Josh Brolin, Eli Wallach, Frank Langella, Jason Clarke, and Austin Pendleton. Set in 2008, LaBeouf assumes the portion of the Wall Street dynamic previously inhabited by Charlie Sheen, tackling the role of hotshot Wall Street trader Jake Moore. Jake is embedded in the Wall Street world, a protégé of a prominent firm managing director Louis Zabel (Langella) and engaged to Winnie Gekko (Mulligan), daughter of the infamous Gordon Gekko (Douglas). In the wake of his mentor's death and Gordon's return to the Wall Street scene, Jake becomes embroiled in a plot to take down the man responsible for Zabel's passing and take over Wall Street with a little help from Gordon, who's also out for revenge.
In some ways, Money Never Sleeps has aged awfully well. Toward the end of the first act, Gordon delivers a monologue that begins with, "You're all pretty much fucked" before laying out the pain of the coming financial crisis awaiting a packed auditorium. It's a powerful moment which sees Douglas firing on all cylinders but, alas, we're not here to litigate his performance. Instead, we're here to consider LaBeouf's.
As Jake, LaBeouf is an active listener but very much a passive participant. This is, unfortunately, part of what LaBeouf is lumped within Money Never Sleeps as the machinations of shady Wall Street suits happen around him. When acting opposite Douglas or Brolin, LaBeouf is neutral, a straight man allowing his scene partner to go full ham. There are flashes of charm and slickness to LaBeouf's interpretation of Jake. However, considering this does come at the end of a run of roles in big studio plays, it's hard not to feel like LaBeouf is on leading man autopilot, eager to cash his check when filming wraps.
15. TRANSFORMERS: REVENGE OF THE FALLEN
If I must be forced to watch and then consider a second Transformers movie, at least it's Transformers: Revenge of the Fallen. LaBeouf's second Transformers movie is very much a typical, middle child sort of follow-up to a franchise. Not yet incoherent in the way later installments will be but already wearing thin on the viewers' tolerance for Michael Bay-directed nonsense, Revenge of the Fallen presents us with a LaBeouf at the height of his big studio, leading man career phase.
LaBeouf returns as Sam Witwicky, human friend and ally of the Earth-bound Autobots. While the Autobots deal with the usual Decepticon malarkey (Who cares? It only gets more convoluted in Transformers: Dark of the Moon.), Sam, his girlfriend Mikaela (Megan Fox), and his college roommate Leo (Ramon Rodriguez) find themselves once again in the middle of all-out conflict. And while there is nothing particularly revolutionary about LaBeouf in Revenge of the Fallen, I like to see him just having fun, engaging with the very wild story he is arguably co-leading, and get cutesy with Fox. I don't demand every LaBeouf performance be jaw-droppingly note-perfect in order to be good (wait until you see what's coming up), but I do hope it's at least enjoyable. LaBeouf readily doles out the comedy with the action, proving at that point in his career he deserved to be as big as a star as he was. I can't ask for much more than that.
14. THE COMPANY YOU KEEP
I'm not mad about The Company You Keep, but I expected better given the names attached to this one.
By the time LaBeouf has signed on to The Company You Keep sometime before filming kicked off in 2011, our guy had made his way through Disney stardom, a Transformers franchise, and some indies. Our guy was road-tested and ready to go. Considering he was primed for greatness, it should come as no shock he manages to shine in an otherwise mildly entertaining yarn directed by and starring Robert Redford, as well as folks like Susan Sarandon, Stanley Tucci, Chris Cooper, Julie Christie, Brendan Gleeson, Nick Nolte, Brit Marling, and Anna Kendrick.
In The Company You Keep, LaBeouf plays reporter Ben Shepard, an overly confident and somewhat cynical local reporter who stumbles into the biggest story of the decade involving former Weather Underground activists who have been in hiding since the '70s. LaBeouf is so damn cool in this role, facing off against the likes of Sarandon, Redford, Cooper, and Gleeson like he's had just as many years in the biz and can perform Ben in his sleep. There's a stillness in LaBeouf's performance, as well as a charming pain-in-the-ass quality embedded deep into every moment of his onscreen time which is so key to playing a journalist worth keeping your eye on. To me, the whole thing recalls the coolness of Redford as Bob Woodward in All the President's Men, so yeah, pander to me, Shia LaBeouf.
13. MAN DOWN
LaBeouf reunites with A Guide to Recognizing Your Saints director Dito Montiel for Man Down and sees the actor turning in what is arguably the less of his outings playing a soldier. Here, LaBeouf is Gabriel Drummer, a young American soldier sent overseas to Afghanistan with his close friend, Devin (Jai Courtney), joining him. Gabriel makes it through his tour in Afghanistan, but witnesses Devin's death as well as the harsh toll of serving the United States Army. When Gabriel returns home, he is a shell of his former self, haunted by Devin and wracked with PTSD as his life spirals out.
Man Down is way too high concept for the performance LaBeouf is delivering. The actor's grounded and committed performance is competent and committed, but LaBeouf is let down by a story that moves between genres and attempts to obfuscate an otherwise obvious ending with a nonlinear structure. LaBeouf's instincts as a dramatic actor marry well to the temperament of a character like Gabriel, but it falls short. This is not the last time LaBeouf will star in a movie that moves through time in a nonlinear fashion, nor will it be the last movie in his career phase as a serious actor working to live authentically onscreen. While Man Down ultimately highlights is LaBeouf's success in doing what he does best really depends on the material and the people he's working with.
12. HOLES
Now, here's where things start to get interesting. Holes marks a big moment in LaBeouf's acting career and is a testament to his talent and its ability to transcend the Disney machine even though he's still restricted to it.
2003 was a big year with a high saturation point for LaBeouf. Between wrapping up Even Stevens, taking pretty small roles in Constantine, Dumb and Dumberer: When Harry Met Lloyd, and Charlie's Angels: Full Throttle, and appearing again as a lead in The Battle of Shaker Heights later in the year, LaBeouf was really announcing himself as the next big thing.
But the year kicks off with Holes, a fun and faithful adaptation of Louis Sachar's 1998 book of the same name. LaBeouf plays Stanley Yelnats, a put-upon teen who finds himself sent to a juvenile detention center in middle-of-nowhere Texas after being charged with a crime he didn't commit. Over the course of Stanley's time at this center, he and his friends come to realize being there is the culmination of generations of choices and twists of fate, leading to some surprising revelations.
Holes is most definitely a breakout performance for LaBeouf, and it serves as the first major departure from his TV persona as the wacky Louis Stevens. In Holes, he's a bit straighter, more downbeat, and there's a gentleness the comes out from within to give Stanley the heart he needs to be the center of the story. Holes makes a great early case for LaBeouf's range as an actor which, at this stage of his career, is necessary if he was going to transition from child star to adult lead.
11. EAGLE EYE
Oh boy, do I enjoy Eagle Eye. I consider this LaBeouf's attempt at doing a Harrison Ford performance without the benefit of having Ford sharing the screen with him. Eagle Eye sees LaBeouf tackle the role of Jerry Shaw, an aimless twenty-something who traded college for working at a copy shop. Jerry's life gets shaken up when, in the days after his twin brother's death, he discovers more than $700K in his bank account and comes home to find packages containing guns and materials to make bombs. A mysterious caller tells him to evacuate and go to a designated location and from there, Jerry is sent on the run, guided only by the mystery caller and another civilian roped into whatever mission they must complete.
Eagle Eye has become a somewhat overlooked entry in LaBeouf's career. Eagle Eye comments on the post-9/11 terrorism paranoia flooding through our system and the fears of a surveillance state becoming the norm. LaBeouf channels all of his action star energy into a more strait-laced performance which finds him running and huffing and brooding all the way to the end credits. All things considered, Eagle Eye has aged in interesting ways and LaBeouf's solid performance helps the movie maintain its credibility as an interesting movie.
10. NYMPHOMANIAC: Vol. I & II
It's honestly a miracle we were blessed with LaBeouf working under the direction of enfant terrible Lars Von Trier in Nymphomaniac: Vol. I and Vol. II. LaBeouf is one of the many characters caught in the orbit of the lead performances from Stacy Martin and Charlotte Gainsbourg, who play the younger and older versions of titular nympho Joe. Both Nymphomaniac chapters trace Joe's sexual awakening and history in all the ways it has profoundly shaped her life, for better or worse. LaBeouf plays a pivotal figure in Joe's life as Jerôme, a young man Joe first loses her virginity to and later, falls in love with.
Here's the thing about LaBeouf in Nymphomaniac: The performance comes at a time when the tumultuousness in his personal life begins to, arguably, guide and possibly even control what he's putting up onscreen in a performance. To wit, this movie's Berlin Film Festival premiere in 2014 is the very same premiere where LaBeouf wore a paper bag over his head with "I Am Not Famous Anymore" scrawled in black letters. So, there's a lot of fluidity between the personal and professional with the actor.
All of this is to say that Nymphomaniac and, in this same year, Charlie Countryman, marks a sharp turn into the intense, raw, and passionate for LaBeouf as an actor. From here and into the present day, he begins choosing roles that allow him to channel the stranger and more visceral sides of himself into whatever character he is playing, using his own brand of Method acting to achieve the desired results. Where Nymphomaniac is concerned, LaBeouf seems interested in pushing the boundaries of his image as a sexual being onscreen, tapping into something intimate and arousing, and forcing the viewer to reconsider everything they know about LaBeouf. In this way, he's utterly magnetic.
9. FURY
Of the two "LaBeouf plays a soldier" performances currently on his resumé, Fury is arguably stronger. This is partially because LaBeouf is not the lead of Fury, and thus allowed to play a little more in the sandbox of embodying a colorful character. This is also because he is working with director David Ayer, a man whose own creative instincts seem to allow for an environment where LaBeouf and his own process as an actor can thrive, leading to some intriguing results.
In Fury, LaBeouf plays Boyd "Bible" Swan, one member of the five-person crew driving a tank across Germany in the waning months of World War II. Fury is more concerned with charting the emotional journey of Logan Lerman's Norman Ellison, the newest member of the team led by Don "Wardaddy" Collier (Brad Pitt). LaBeouf, along with Michael Peña and Jon Bernthal, is a supporting member who infuses his performance as Bible with as much soulfulness as possible every time he's on screen.
What's interesting is that the performance is perhaps the most sedate of the bunch, but it's rooted in what has now become an infamous preparation process for LaBeouf wherein the actor eschewed showers, pulled out a tooth, cut his own face, and fought with fellow cast members in an effort to (as we, the armchair psychologists of the world have come to believe) get into the proper headspace to play a man stuck in a tank with four other men for months on end and ravaged by WWII. Somehow, someway, just knowing what LaBeouf did to prepare to play Bible makes the performance we see on screen all the more compelling and serves as another milestone where the veil between the actor's personal and professional life continues to thin.
8. CHARLIE COUNTRYMAN
2013's Charlie Countryman is such an odd duck of a movie, but it makes a great case for LaBeouf as the perfect translator of any onscreen chaos. Charlie Countryman (formerly saddled with the fatuous title The Necessary Death of Charlie Countryman) follows Charlie (LaBeouf), who impulsively flies to Bucharest, Romania after his mother's death. While en route, Charlie's seatmate dies and, once de-planed, the young man finds himself attracted to and swept up in the life of his seat mate's daughter, Gabi (Evan Rachel Wood), who received the news of her father's death from Charlie.
Charlie Countryman is a feverish, sweaty, chaotic movie which has some semblance of structure, but really prefers to chug along at a frenetic pace and hope you're keeping up. LaBeouf is equal parts open wound, stabilizing force, charming romantic, and absurd in the way only a self-involved person in their 20s could be. With all of these parts coming together, LaBeouf helps viewers make sense of the story going on around him, turning whatever oddball characters he comes in contact with or surreal scene he's plopped in the middle of into a digestible drama. It is clear LaBeouf loves telling these kinds of emotionally-gripping stories, framed in a world that blends magical realism into the fabric of an otherwise realistic story. He will turn in an even strong performance in a movie of this sort, but you have to keep reading to find out what that movie is.
7. BORG VS. MCENROE
Borg vs. McEnroe is, overall, a minor entry in LaBeouf's career but one which sees the actor working in some new shades portraying tennis pro John McEnroe during a career-making Wimbledon showdown opposite sports icon Björn Borg (played in the film by Sverrir Gudnason). To date, this is LaBeouf's third time playing a fictionalized version of an actual person after Francis Ouimet in The Greatest Game Ever Played and Jack Bondurant in Lawless. This is also LaBeouf's second time playing a sports star, again after Ouimet.
It's not hard to see why LaBeouf likely gravitated toward playing a young McEnroe. Like LaBeouf, McEnroe's passion and, occasionally, fury in his pursuit of greatness would bleed from his personal life onto the professional stage — in the latter's case, the tennis court. By the time McEnroe took to the Wimbledon court in 1980 to face off against Borg, he was already a legendary figure whose televised arguments with refs during matches was ingrained into his identity as a sports star. LaBeouf is able to get right into that headspace, bringing his own spin of McEnroe's commitment and intensity onto the screen as a man committed to proving himself in the face of a legend. Borg vs. McEnroe comes at a time when LaBeouf had already shared the screen with some of the greatest movie stars in the world and had lightened his workload to approximately one movie a year. These two factors might help explain why LaBeouf seems to sink into the skin of McEnroe, the two men merging into one consciousness as you imagine LaBeouf is able to bring plenty of real-life experience to playing a man not too dissimilar from himself at one point in time.
6. THE PEANUT BUTTER FALCON
LaBeouf in 2019's The Peanut Butter Falcon is LaBeouf at his most tender, despite the rough appearance of his character, Tyler, a thief on the run and making his way as a fisherman. The Peanut Butter Falcon follows the unlikely, loving friendship formed between Zak (Zack Gottsagen) and Tyler after Zak escapes from an assisted living facility and tries to make it on his own and maybe achieve his dream of becoming a professional wrestler.
Released in the same year as Honey Boy, LaBeouf is very much in a tough-but-sweet phase of his acting career. The edginess of his earlier 2010s roles has mellowed, exposing the softness as LaBeouf's core. This transition into some new emotional territory (at least, as we see it onscreen) is refreshing. LaBeouf now seems to be an actor in full control, possessing an even more mature emotional palette from which he can paint. His performance as Tyler is simply so, so good and a reminder that LaBeouf doesn't need to channel his star persona in order to turn in affecting and excellent work.
5. LAWLESS
Lawless may not be a perfect movie, but holy smokes, LaBeouf is pretty darn perfect in it. Based on the nonfiction novel The Wettest County in the World and directed by John Hillcoat, LaBeouf joins Tom Hardy and Jason Clarke as the leads of Lawless, the Bondurant brothers. LaBeouf is the youngest brother, Jack Bondurant, with Hardy tackling middle brother Forrest and Clarke playing eldest brother Howard. Together, the Bondurants run the most profitable moonshine outfit in the backwoods of Depression-era West Virginia. Lawless examines the rise and fall of the Bondurant brothers as they grapple with the law closing in and other shady folks looking to take away their business.
Hardy and Clarke are basically useless in this movie. One is going full mumble and the other is doing something akin to performative drunkenness; I'll let you guess who's doing what. As for LaBeouf, well, it's hard to not be 100% invested in his character from the opening scene. LaBeouf does well playing the baby brother and weakest of the Bondurants. At times he's believably cowering in the shadow of his more ruthless older brothers. In other scenes, he's full of confidence, the kind of chest-puffed-out youngin' who is eager to step out from the shadow of his big brothers. LaBeouf plays these shades of Jack, and a variety of others, with such soulfulness and care that, given the tenuousness of Jack's place in this illegal business, you are rooting for him and hoping he makes it out alive. Bonus points for the absolute swagger of him wooing the heck out of Mia Wasikowska's sheltered Bertha Minnix in a car right across the street from a feed store and crumbling under the fury of Guy Pearce's odious lawman Charley Rakes during a surprise raid.
4. INDIANA JONES & THE KINGDOM OF THE CRYSTAL SKULL
I'm an Indiana Jones & the Kingdom of the Crystal Skull apologist — sue me! Seriously, all the disdain for the fourth Indiana Jones movie will not stand in this house.
LaBeouf is utterly charming as Mutt Williams, son of Marion Ravenwood (Karen Allen) and full-time "Marlon Brando in The Wild Bunch" impersonator. Opposite Harrison Ford's Indiana Jones, LaBeouf is every bit a worthy companion to the tenured professor/adventurer. All those hours clocked on the set of Transformers pays off in LaBeouf's performance, with the actor gamely diving into rousing set pieces, making even the cheesiest lines sound believable, and gamely serving as the surrogate for younger audiences engaging with the beloved franchise for the first time. LaBeouf is every bit the lovable hero in Crystal Skull, making this fourth franchise installment fun to rediscover again and again.
3. TRANSFORMERS
Transformers is LaBeouf's arrival into the big leagues. After toiling away in smaller roles or leading indie to mid-budget movies, Transformers sees LaBeouf making his way into the majors as the lead of his own franchise. Just as Holes proved LaBeouf could survive and be well-received outside of the Disney machine, Transformers proved LaBeouf could rise to the demands of being an A-list studio star.
LaBeouf is deeply, deeply charming and lovable in Transformers as adorably nerdy Sam Witwicky. As Sam, LaBeouf wears the nerdy teenage schtick well and only gets better as the movie progresses and Sam gets roped deeper and deeper into the Autobots' conflict with the Decepticons. LaBeouf's ability to infuse Sam's personality with some of the smart-alecky comedy previously seen in The Battle of Shaker Heights and Even Stevens makes his performance even better and makes Transformers way more watchable than it has any right to be. Transformers is, without a doubt, proof LaBeouf has every right to be the star and respected actor he is today.
2. AMERICAN HONEY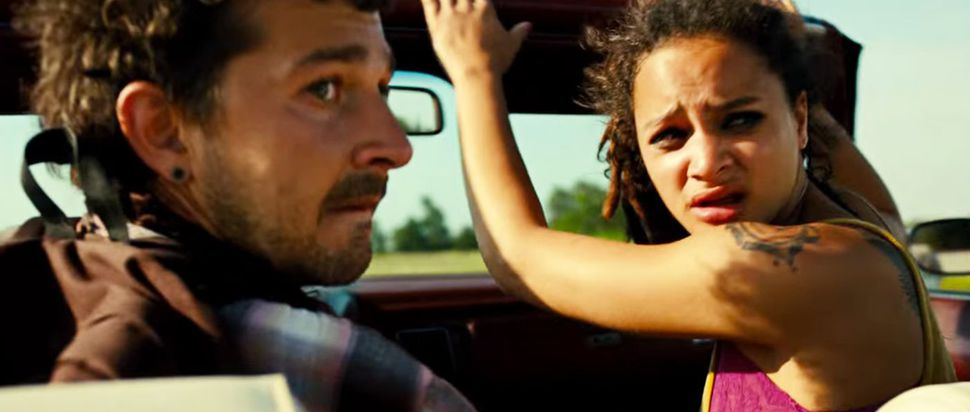 Every second of LaBeouf in director Andrea Arnold's American Honey is a thing of unparalleled beauty. Not only does LaBeouf impressively sell us on the idea that a man sporting a rattail can be attractive, but he also sells us on his slightly dubious, utterly entrancing character, Jake. American Honey is, effectively, lead Sasha Lane's introduction to the world, but it is fortunate LaBeouf is present to help flesh out Lane's performance.
In the movie, Lane plays Star, an impoverished Oklahoma teen who runs away from an unstable home life to sell magazine subscriptions with a roving band of teens and young adults who come from similar situations. Star is first alerted to the group's existence when she happens upon them in her local K-Mart, watching as Jake and the crew dance to Rihanna's "We Found Love" (one of the best scenes in the movie). Jake holds Star's gaze, the pair simultaneously flirting wordlessly and sizing each other up. It's a sign of their riveting chemistry and the good things to come as they work together over the course of the movie.
LaBeouf is an excellent scene partner for the relatively green Lane. He's completely relaxed and present, playing Jake as an easy-going and slick salesman, constantly pitching himself and his world view with all the charm he can muster. It's also one of the most natural performances LaBeouf puts forward, adding lots of depth to the rough, unpolished world of American Honey and its inhabitants. LaBeouf is just so damn good in this part and if he continued doing exactly this for the rest of his career, I wouldn't be mad.
1. HONEY BOY
LaBeouf is nothing short of transcendent in 2019's Honey Boy. This is LaBeouf's most personal movie to date and one of his best in the more than 20 years he's spent as an actor. Honey Boy was birthed in rehab, with LaBeouf writing the script as a form of therapy while in treatment. The movie, directed by Alma Har'el and starring LaBeouf, Noah Jupe and Lucas Hedges, draws heavily from LaBeouf's own experiences as a child actor and his tumultuous relationship with his father.
Honey Boy cuts between two timelines: In 2005, an adult Otis Lort (Hedges) is an A-list actor grappling with severe alcoholism. A near-fatal car crash and fight with a police officer while drunk land Otis in rehab, which he initially fights against. While in therapy, the topic of Otis' childhood comes up again and again — something the actor doesn't think merits examination. As the movie cuts back to 1995, we see a young Otis (Jupe) and his father, James (LaBeouf), living in a motel while Otis stars on a TV show. James, a former rodeo clown, struggles with his sobriety and takes out his manic, aggressive behavior on Otis, pushing him to be the best actor he can be. The two are locked in a co-dependent relationship, with Otis' growing fame (and, as it is implied, fortune) ostensibly keeping James around and out of trouble.
James is, by all accounts, basically LaBeouf's father in every way but his name. LaBeouf transforms, rendered almost unrecognizable with James' thinning hair and nasally voice (a result of the character's history with drugs). It's hard to say where LaBeouf drawing on his own experiences with his actual father ends and his skills as an actor creating a character begin, but it's evident that playing James is a taxing, all-encompassing effort for the actor. He is so in the pocket for this performance, breathing life into his words and speaking them as naturally as if he were improvising or simply unaware Har'el's cameras are rolling. You can feel how personal this part is for LaBeouf, how important it was to him that he gets the character right; there's too much at stake to deliver anything less than 100%. Honey Boy represents a lifetime's worth of blood, sweat, tears, and reflection on LaBeouf's part, with so much invested in ensuring the performance's success as well as the overall product. Every trick you see LaBeouf pull off in a past role, every emotion and every finite shade of a particular emotion, every bit of physical control and all efforts of LaBeouf's notorious Method process is present in James.
It's unclear if LaBeouf will ever reach this level of masterful performance again, but who cares? He has touched greatness with Honey Boy and that's really all that matters.