THUNDERHEART | Native American Movies
The FBI sends in agent Ray Levoi (Val Kilmer) to investigate after a series of murders happen's on a small Native American reservation. Being is 1/4 Sioux, Ray is relatively inexperienced and the FBI hopes that will make his linage will make it easier for them to gather information from the locals. The police officer of the reservation (Graham Greene) views the agent as an outsider, While the tribal elder (Chief Ted Thin Elk) believes him to be the reincarnated spirit of Thunderheart, a Native American hero.
The movie Thunder Heart made 22.66 million USD at the box office.
SMOKE SIGNALS | Native American
This awesome classic follows 2 young native men Victor Joseph ( Adam Beach Wind Talkers) and Thomas Builds-the-Fire (Evan Adams, Indian Horse) have lived their entire lives in the same tiny town, even they don't have much in common they have been friends since they were kids. But when Victor is called away because of the passing of his father, it's Thomas who puts together with money to pay for his trip. There's just one thing Victor has to do: take Thomas! You're in for a funny entertaining treat as this most unlikely pair leaves their home on an unexpected unforgettable adventure of discovery and friendship.
The Canadian independent film Smoke Signals had a budget of 2 million and made 6.745 million at the box office. The success of this film couldn't have been done without the wonderful roles and performances of the actors and actresses that make this one of my favourite movies of all time.
DANCES WITH WOLVES | Native American
After he accidentally leads Union troops to a victory during the Civil War Lt. John Dunbar ( Kevin Costner, The Untouchables) is dubbed a hero and requests a position on the western frontier, but finds it deserted. He soon finds out he is not alone after all but meets a wolf he names "Two-socks" and a curious Native American tribe. Dunbar makes friends with the tribe and discovers a white woman who was raised by the tribe. He overtime earns the respect of these native people and sheds his colonial ways.
With budget of 19 million USD this awesome classic 90's movie ended up taking home a staggering 424.2 million USD and along with a few dozen prestigious movie awards such as Best Picture at the academy awards. With the phenomenal acting and great storyline, it's easy to see why this is one of the most successful movies about first nation's people.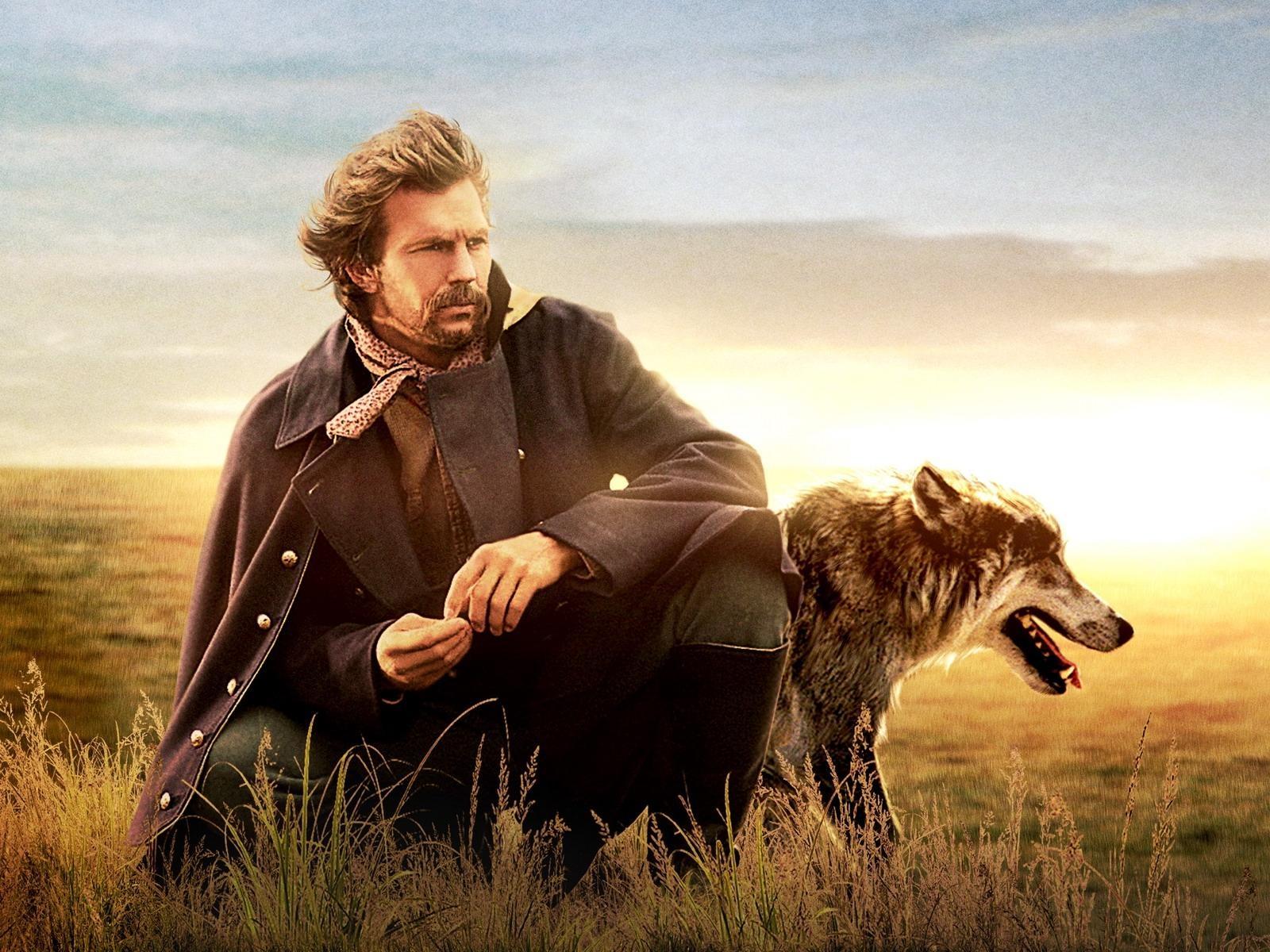 RUMBLE: THE INDIANS WHO ROCKED THE WORLD| Native American
a 2017 Canadian documentary directed by Catherine Bainbridge and co-directed by Alfonso Maiorana. The film looks at the impact of first nations musicians in Canada and the United States on the development of rock music. Artists profiled include Charley Patton, Robbie Robertson, Randy Castillo, and Jimi Hendrix just to name a few. The title of the film is a reference to the song instrumental "Rumble", released in 1958 by the American group Link Wray & His Ray Men. The instrumental piece was very influential on many artists.
If you are into the Wicked Awesome world of Rock and Roll Your going to love this documentary that sheds light on the awesome musicians who were actually First Nations.
LITTLE BIG MAN | Native American Movies
Starring Dustin Hoffman as Jack Crabb, The film begins seeing the character is 121 years old man. A collector of stories asks him about his past. He talked being captured and raised by First Nations People, becoming a gunslinger, marrying an Indigenous woman, watching her killed by General George Armstrong Custer, and becoming a scout for him at Little Big Horn.
With the budget of 17 million USD this early 70's classic ended up taking in 31.56 million USD. My all time favourite part of this movie is the scene hen the late great chief Dan George talks about gratitude simply seeing this man speak makes it all worth while.
DREAM KEEPER | Native American Movies
Taking place on the Pine Ridge Reservation in South Dakota, an old First Nations storyteller named Pete Chasing Horse (August Schellenberg), asks his grandson Shane Chasing Horse (Eddie Spears), who is in trouble owing money to some bad people, to take his old pony and him to Albuquerque to the great Gathering of Nations powwow celebration. While traveling, The Old Lakota elder starts tells mysterious Indian tales of love, friendship, and magic.
This awesome early 2000's classic doesn't have much info on how much it actually made in the box office but one thing is for certain, this is one of the most memorable first nations movies of all time from the great cinematography and wonderful storytelling it easy to see why this movie is still ingrained in much of our minds. My favorite scene has to be with the coyote and the spider.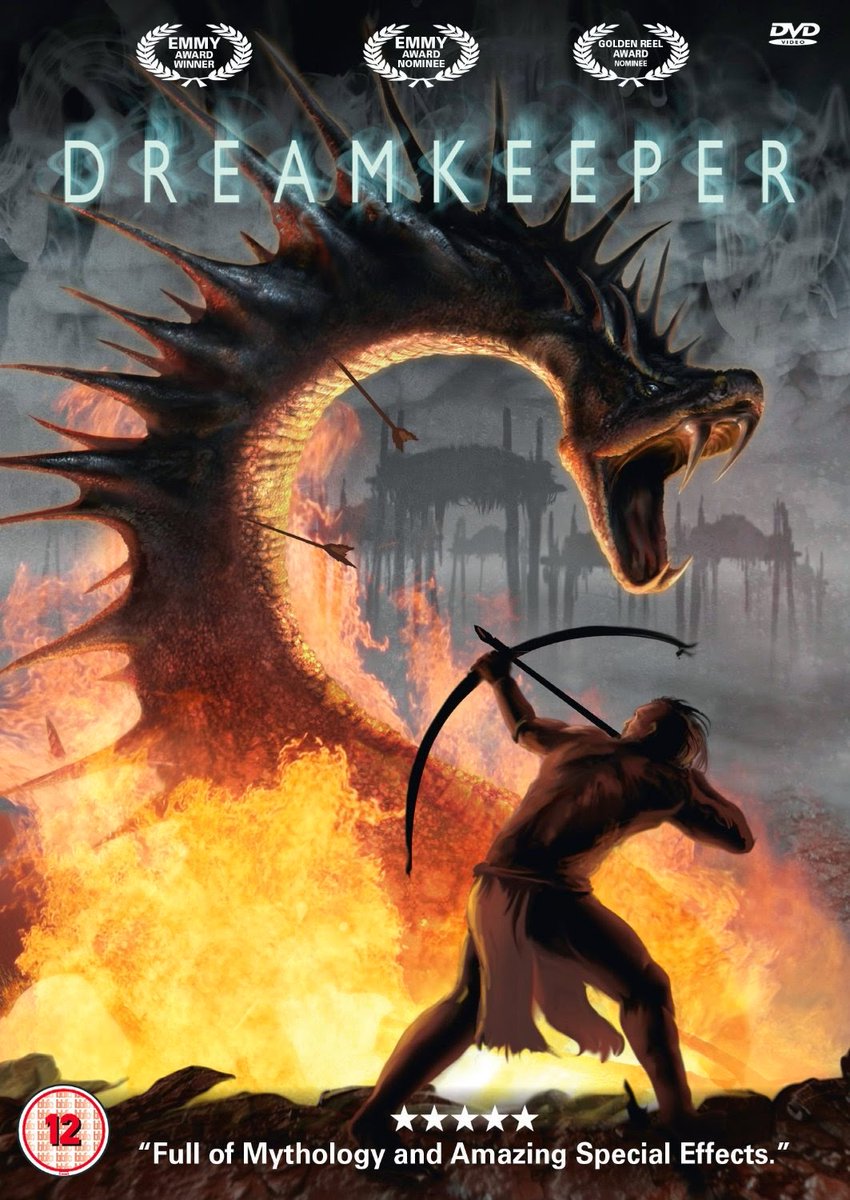 POWWOW HIGHWAY | Native American Movies
Buddy Redbow (A Martinez) A member of the Northern Cheyenne tribe of Lame Deer, a quick-tempered activist, is battling greedy developers. On the Northern Cheyenne Indian Reservation, he tries to make the council vote against a strip-mining contract.
Guided by sacred visions, Philbert Bono (Gary Farmer) who wants to find his medicine, tokens from the spirits. He trades some marijuana, booze, and money for a rusted out, beat up 1964 Buick Wildcat which he names 'Protector.'
Meanwhile, Buddy's estranged sister, Bonnie, is arrested in Santa Fe, New Mexico and Buddy is the only family member who can help her and her children, Jane and Sky Red Bow.
Based on a novel by David Seals, the movie Powwow Highway did poorly at the the box office, making a mere 283,747 USD.
This very under rated movie is filled with drama , comedy, and honestly should of got more praise for the fantastic acting and story telling. Easily a classic and a movie you should for sure watch more than once.
SQUANTO: A WARRIOR'S TALE| Native American Movies
This Disney classic follows the life of Squanto (Adam Beach), a young native warrior taken from his homeland and enslaved. Squanto must battle impossible odds on a desperate journey to get home.
Driven by a fiery passion to be free, he risks his life to escape his captors, braving the wilderness and finally triumphing as a great leader.
This early 90's movie had a budget of 19,200,000 USD and gained a mere 3,342,223. With no relation, the actual historical events to the real of Squanto this awesome classic is filled with much entertaining action, drama, and a tale of love.
NEITHER WOLF NOR DOG|Native American Movies
The film is about a Lakota elder Dan ( Dave Bald Eagle) calls a white author Kent Nerburn (Christopher Sweeney) to write about the elders perspective. The elder and his closest friend Billy (Zahn McClarnon) drag a white author through the heart of nowadays, Lakota Country taking him deep out of his comfort zone. It is a moving, profound story.
Alright, who's cutting the onions? Prepare for an emotional rollercoaster ride. Based on the novel Neither Wolf or Nor Dog that was written in 1994, filled with stories of captivating proportions and drama, this is a movie that won't be out of your head for a while.https://www.amazon.ca/gp/product/B07L5386DG/ref=as_li_qf_asin_il_tl?ie=UTF8&tag=powwowtimes0d-20&creative=330641&linkCode=as2&creativeASIN=B07L5386DG&linkId=99639c4e1772652d8f8a4d1f13b74f8d
BLACK CLOUD | Native American Movies
A tough Navajo Boxer named Black Cloud (Eddie Spears), attracts the attention of a scout (Peter Greene), who offers him a shot at the American Olympic boxing team. Black Cloud, however, he says no if it means bringing glory to his people's white oppressors.
After he gets into a brief fight with his girlfriend's ex, Eddie (Rick Schroder), who's trying to win her back, Black Cloud goes off on his own to find himself which leads to a revelation about his bloodline and a decision to take the scout's offer.
This early 2000's movie is truly one of the most memorable movies of a first nations man trying to fight his way through life.
With drama, suspense, and the story of a fighting spirit its enough to make any native want to start fighting professionally it really is a great movie.
Honorable Mentions
Indian in the Cupboard
Lakota Woman
Apocalypto
Did we forget a movie?
which one do you think should of been on this list let us know and will include it next time, thanks reading and thanks for stopping bye. Until next time!